May Newsletter- Urgent Care Orange County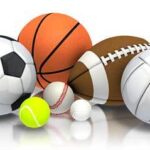 Sports Physicals $25
Summer is almost here! Just in time our annual special offered from Memorial Day-Labor Day! This physical helps to assure your child/teen is healthy and physically ready for their chosen activity. At the visit, your provider will review your child's medical history, conduct an exam, and recommend additional tests and diagnosis if necessary. Following the session, your provider will fill in the required medical forms.
We offer same day appointments which you can book through our live chat feature on our app or website and also walk-ins are welcome.
Too busy for an in-person appointment? We are here to help! You can choose a telehealth visit on your preferred mobile device from the comfort of your home.
---
We Still Have You "Covid" for any Testing Needs
Are you travel ready?
Rapid antigen Covid testing for air travel and large venue attendance. Testing still offered at all locations curbside and in-office. Same day appointments and walk-ins welcome.
Offering affordable cash price $20.